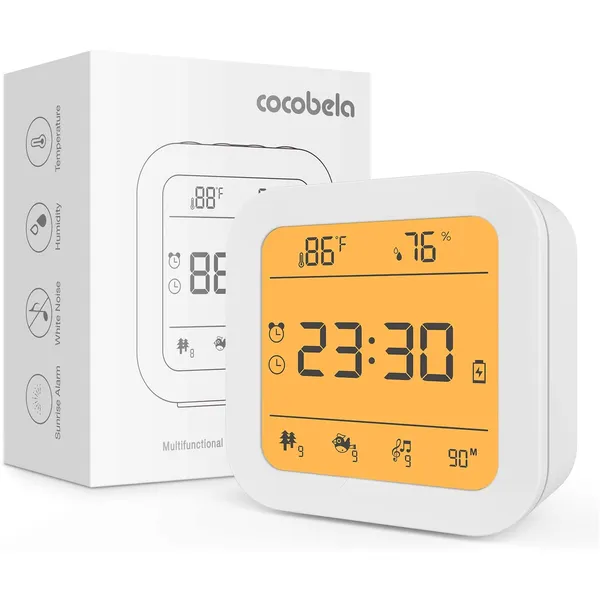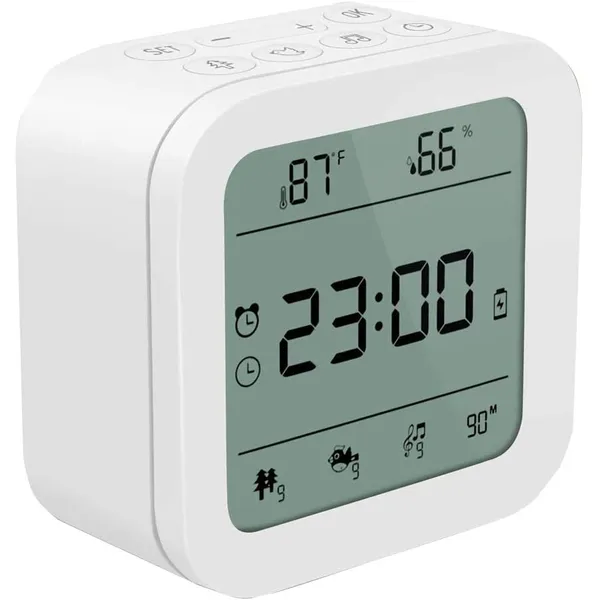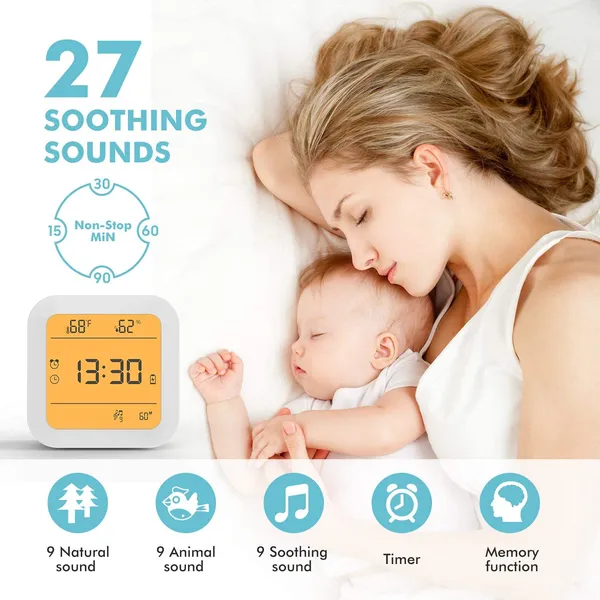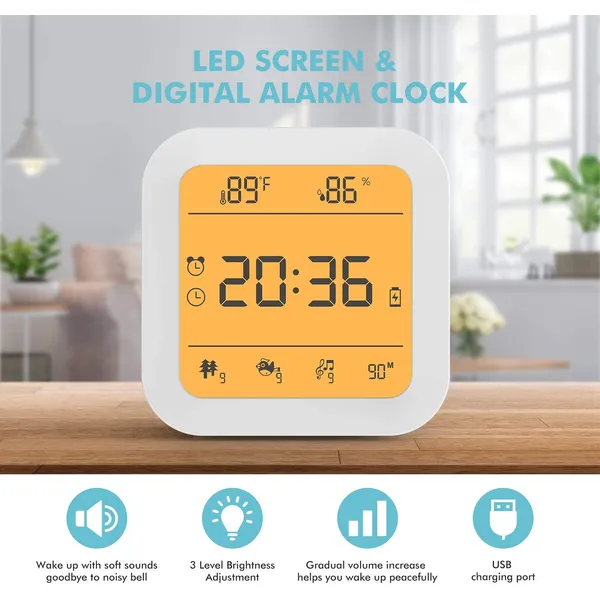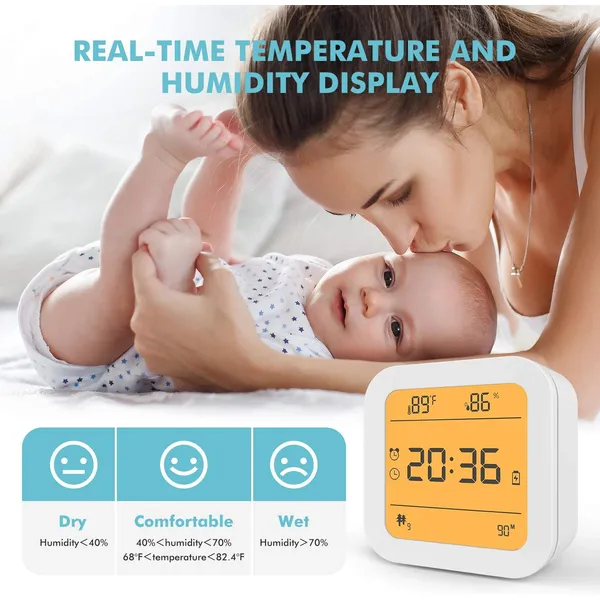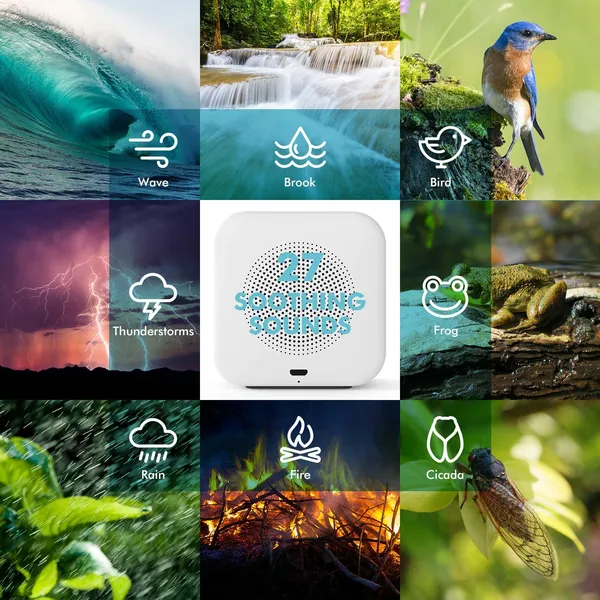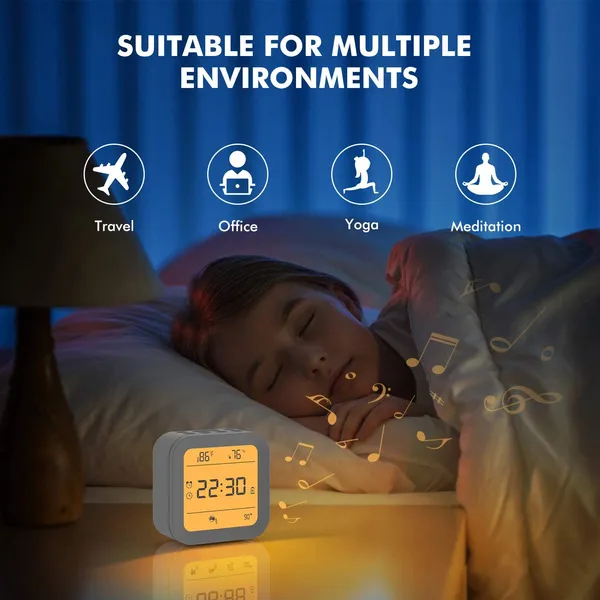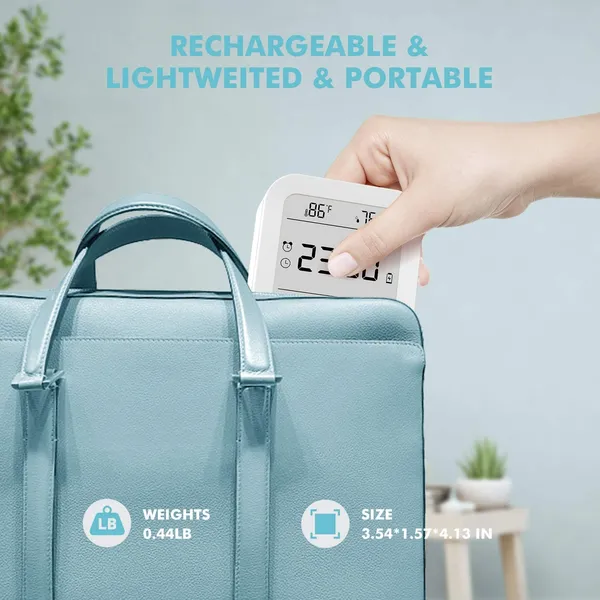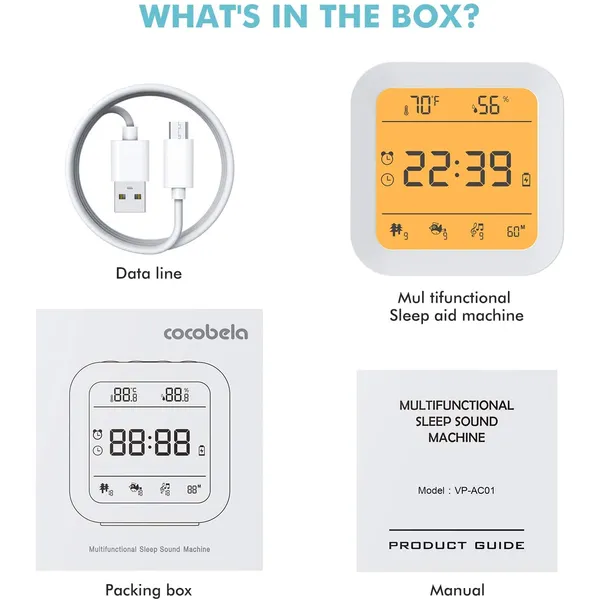 cocobela
Multifunctional White Noise Machine - Ivory White
$29.99
Write a review for this product
27 Soothing Sounds | Let bedtime be the best time for baby and your family. This sleep sound machine has 27 soothing sounds to chooise from, including 9 natural sounds, 9 animal sounds, and 9 soothing sounds (Bird, Sea Wave, Brook, meditation, Campfire, Rain, fan and Fetal Tone for soothing your baby). Simply pick your desired sound to facilitate a restful night's sleep - ideal sleeping sound machine for babies and family.
Alarm Setting & Gradual Volume Increase | You can set an alarm mode to WAKE you up, forever Say no to delay. And From timer to non-stop playing, from quiet to impressively robust volume, from soothing nature sounds to white noise sounds. You are in control of your sleep environment.
Temperature and Humidity Detect | with temperature and humidity sensor, it can monitor the indoor temperature and humidity. Just like a companion to protect your health.
3 Brightness Level Adjustable | Allows you to adjust from low to high brightness, or even turn off the LED light and keep it sound continued. For baby, the soft glow helps them stay asleep peacefully and for mom, it emits enough brightness for night nursery without causing wakefulness for a baby.
Portable & Compact | The portable mini sleep therapy machine size is 3.54*1.57*4.13 in(0.44 lbs). The machine uses USB to charge by Adapter(NOT INCLUDED) or power bank. It does not contain Battery.
---