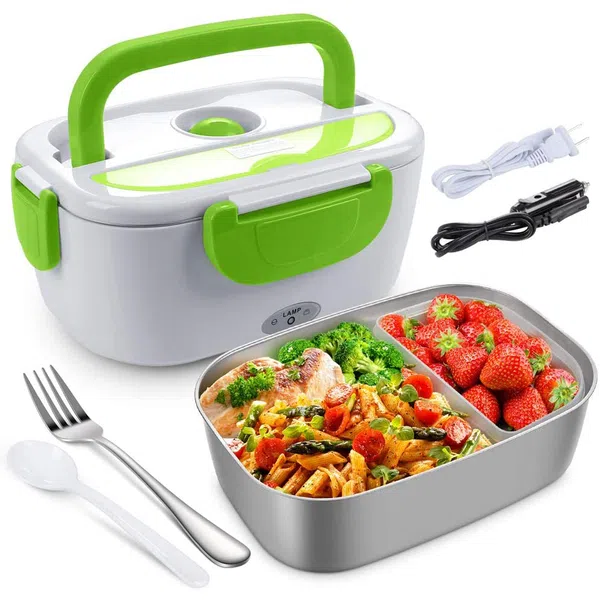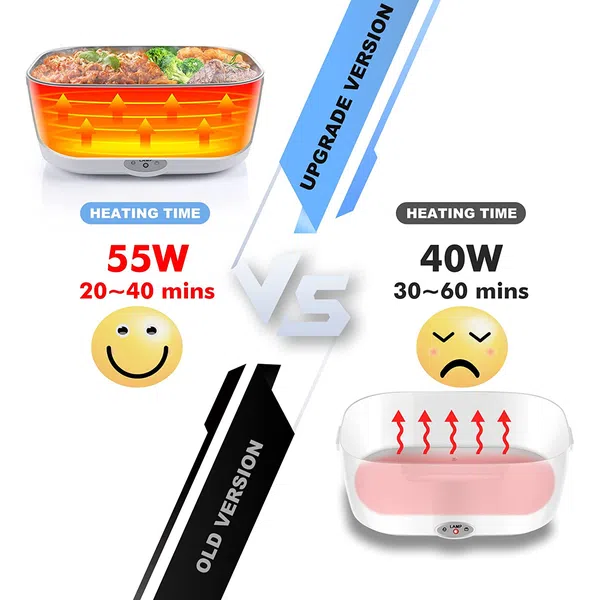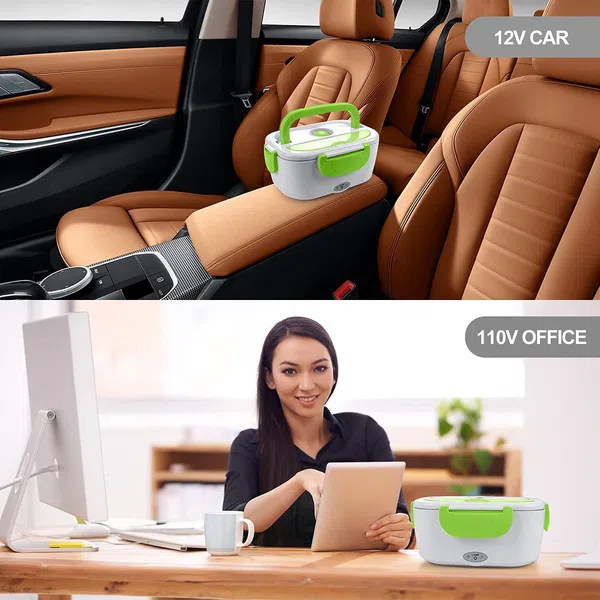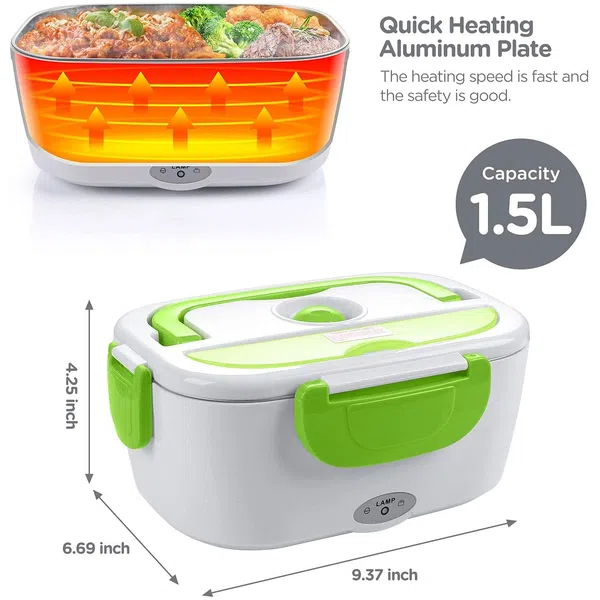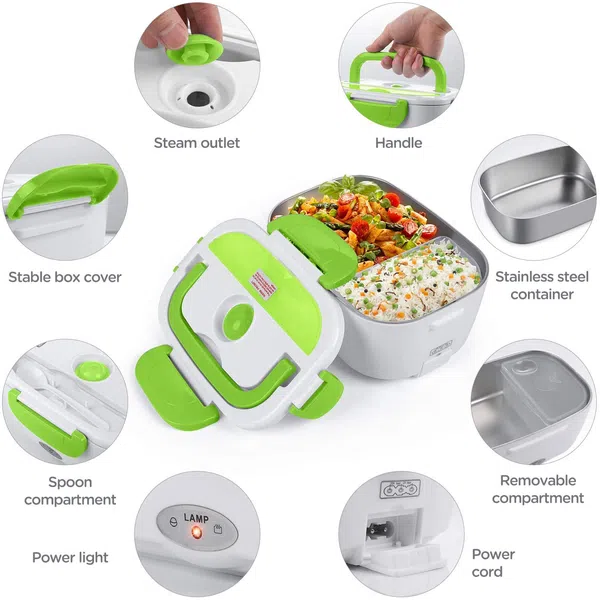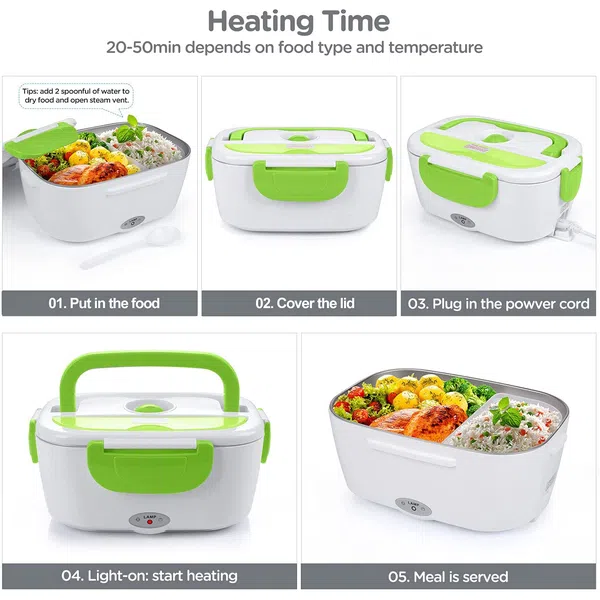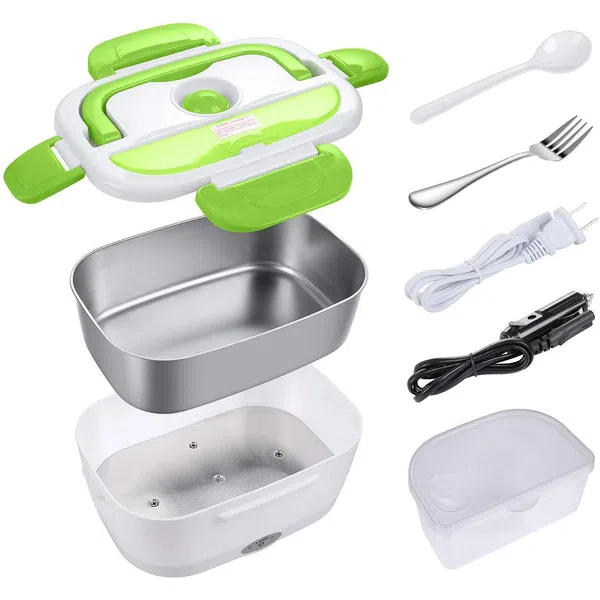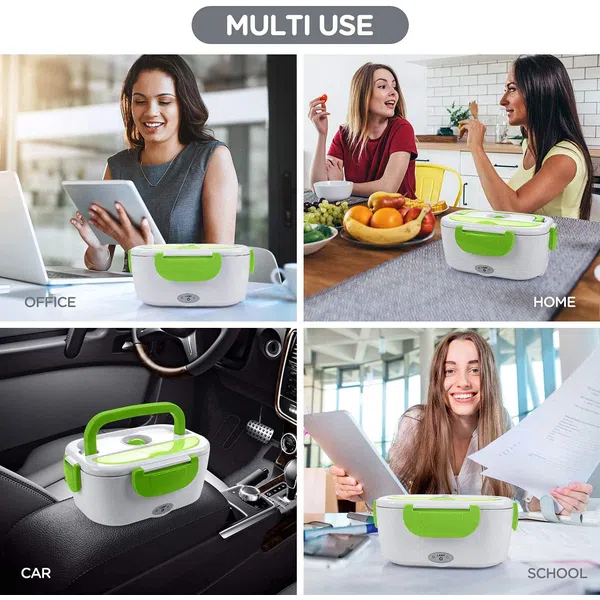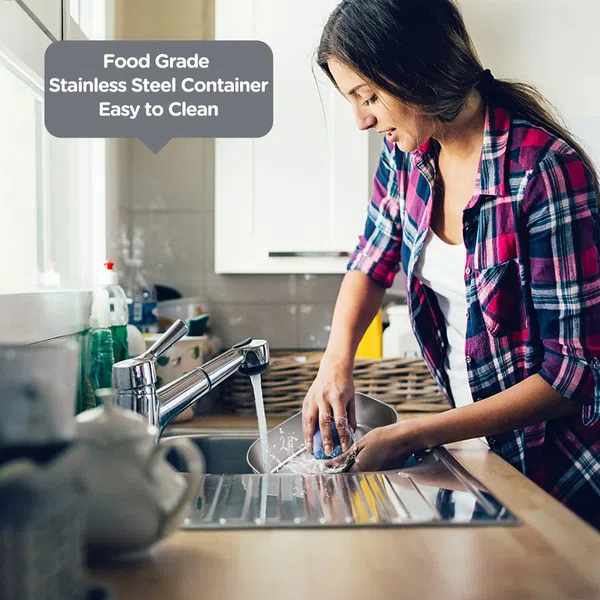 asfrost
Electric Lunch Box for Car and Home, Work Office - 12V-24V/110V 55W Portable Food Warmer Heater Lunch Box for Men & Adults With Food-Grade Stainless Steel Container 1.5L, 1 Fork & 1 Spoon - Green
$29.99
Write a review for this product
Portable Design : This 12v car food warmer with anti-scalding handle is high temperature resistance, very durable and easy to carry. Size: 9.26 x 6.5 x 4.13 inch. The 1.5L stainless steel removable container is easy to clean and dishwasher safe. 👉Please do not wash external lunch box with water. The capacity of the extra plastic vegetables box: 0.45L.
Car & Home Use : Electric Lunch box with 12V/24V car adapter and 110V power adapter for home use. You can carry the portable heating lunch box everyday and heat lunch on the go in different places.
Food Grade Mateial : Car warmer lunch box is made of food grade PP material and stainless steel, It has strong heat resistance and meets the safety standards of dietary materials.
Safer & Faster Heating : Using PTC original constant temperature heating, low-consumption heat cycle to keep the suitable temperature and moisture of the food. Lunchtime no waiting for the microwave at work. Plug it in, you can eat warm home cooked meals at school, in office, during travel, or in the field.
Perfect Accessories : The package includes stainless steel forks and plastic spoons. For convenience, included a removable plastic compartment where you can storage fruits and vegetables when need to separate different types of food.
---